Our next South Herts event
Please come and join us. We would be delighted to welcome you.
To help you plan your day here are the timings of the event:
10.00 am - Registration for optional free seminar
10.30 am - Seminar starts
11.45 am - Registration for lunch
12.30 pm - Sit down for lunch
2.00 pm - Close
Wednesday 9th August
Moor Park Golf Club- Rickmansworth
Seminar
Time - 10.00 am Registration and Refreshments for a 10.30 am Start
Presenter - Charlie Ryan - CMR Recruitment
Topic - Management and Retention of your Employees - DISC Profiling
Charlie Ryan will give an insight into how personality profiling, using the globally popular DISC profiling, can help improve the effectiveness of your recruitment, and be an invaluable tool in the management and retention of your employees.
Cost
Members - £39.95 - Book Here
Non Members - £39.95 - Book Here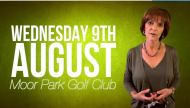 Come and join us at
OUR NEXT EVENT
Wednesday 9th August
Moor Park Golf Club
What members and guests say
"I'm so pleased Sharon approached me to go along to the Business Network South Herts. I've met and done business with many excellent contacts and had so much fun too. Working independently as I do it's really lovely to meet up with like minded people once a month over a very civilised lunch at a variety of excellent locations. Sharon is highly organised and completely committed to driving my business forward. Thanks Sharon :)"
Jo Hailey
Striking Places
"I just wanted to say many thanks for today, I have been to many networking groups in my various roles and none have really had the 'business focus' and structured approach that I felt you had implemented at your event."
Nicole Sadd
Oaklands College