Our next South Herts event
Please come and join us. We would be delighted to welcome you.
To help you plan your day here are the timings of the event:
10.00 am - Registration for optional free seminar
10.30 am - Seminar starts
11.45 am - Registration for lunch
12.30 pm - Sit down for lunch
2.00 pm - Close
Wednesday 14th June
Holiday Inn, London Elstree- Elstree
Seminar
Time - 10.00 am Registration and Refreshments for a 10.30 am Start
Presenter - Dave Foulkes & Ed Lawrence - The Business Film Booth
Topic - How to become the expert of choice online
We all know that face-2-face meetings help close the sale yet when it comes to online activity we donât apply the same rules. Currently in online business everyone hides behind a digital mask. If you can manage to remove that mask then you will be way ahead of everybody else. This seminar will show you how to take off that digital mask and let people know that you are the expert of choice and the person they want to meet earlier in the buying process.
Cost
Members - £39.95 - Book Here
Non Members - £39.95 - Book Here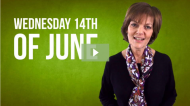 Come and join us at
OUR NEXT EVENT
Wednesday 14th June
Holiday Inn, London Elstree
What members and guests say
""
Penny Sophocleous
Corporate Alchemy
"Sharon runs The Business Network South Herts with aplomb. Organising a group so geographically and industrially diverse must be a big challenge, but the results of so much dedication behind the scenes are monthly networking lunches which run like clockwork and a laid-back and informal atmosphere ideal for relationship building; and Sharon takes the time to get to know members' businesses and proactively to identify additional opportunities for all."
Robin Haynes
Currency Index