What happens at a Business Network South Herts Zoom Event?
11.00 am - Log on to Zoom and after a quick chat you'll be put in a breakout room with a few other people to network before the seminar.
11.10am - Back in the main event room again, I welcome everyone, remind members and visitors of the ethos of BNSH and offer some networking tips.
11.20 am - It's time for the seminar and Q&A session. This is educational, not a sales pitch; a great opportunity to learn from other members and for presenters to showcase their knowledge and expertise.
11.50 am - Networking continues at virtual 'tables' of 6 or 7 people in breakout rooms. These table plans are prepared and shared in advance, and I ensure that you'll be placed strategically.



Your breakout room host will facilitate this part of the event and keep things running smoothly. Everyone in the room will be invited in turn to take 2 or 3 minutes to talk about their business and the opportunities and contacts they're looking for. It's wise to think about what you'd like to say in advance.




BNSH room hosts ensure that your breakout room networking time is effectively managed, so everyone gets a chance to speak.




There's always time at the end of this session for a more general conversation.




According to members and visitors this is where the networking magic happens!

12.40 pm - Announcements, information on the next seminar.
12.45 pm - The event ends promptly so you can get on with your day.



We recommend that members and visitors arrange 1:1s to get to know each other better outside the group.
Event Dates
A list of all our forthcoming events. Please click on the event for details of future Pre-lunch Seminars.
March: Wednesday 10th, Online

Time - 11.00am

Presenter - Olivier Carion - The Sales Masters Guild + Dexter Moscow - Audience Dynamic

Topic - The Mental Fitness Pathway to Peak Performance

CONTENT

THE ONLY THING WE HAVE CONTROL OVER IS HOW WE REACT TO ANY GIVEN SITUATION.

When you approach a problematic business or personal situation, what are the voices you hear in your head?



Are they unhelpful 'inner critics' sitting like a 'devilish parrot' on your shoulder chirping negativity into your ear causing you stress, anxiety and procrastination?


Are they continually limiting your business activity and focus as they constantly nag at you for not being good enough?


Telling you you're not worthy, will make a fool of yourself or fail like you have done before and sabotaging your success.

If so, let us offer you a better, more positive perspective.

To enable you to see whatever problems you face as a 'gift', an 'opportunity to learn' and a 'way to enhance' your personal and financial wellbeing.

In this interactive discussion, we will explore 3 key elements to ensure you achieve Peak Performance for your business and personal goals in 2021

How to turn the volume down on your debilitating self-talk.
How, as with physical fitness, you can strengthen your mental fitness.
How to change your perspective on the problems and negative situations that frustrate your growth.

ABOUT THE PRESENTERS

Dexter Moscow

In this age of remote communication Dexter's focus is ensuring his clients present themselves in the most impactful and persuasive way on platforms such as Zoom, whether selling a product, a service or an idea.
At QVC - The Shopping Channel, as a guest presenter, he sold millions of pounds of products for major brands and as their chief trainer taught others how to do the same.
He uses those same concepts to help his clients win more business be it at a networking meeting, when pitching or in personalised videos.
'How we present ourselves must be at the highest level to beat our competition'.

Olivier Carion

As a personal business mentor, Olivier helps busy entrepreneurs grow, thrive and achieve the income and work-life balance they want and deserve from their hard work. The businesses he works with are either looking to be turned around or taken to a whole new level of performance. The support provided deals with both mindset and growth pathways, aided by expertise from many professional connections.
A former business owner himself, Olivier is a business consultant with an extensive background as a mentor in personal and professional development. His international career in more than 10 countries has been guided by his desire to help individuals and companies grow.

April: Wednesday 14th, Online OR Village Hotel, Watford

Time -

Presenter -

Topic -

May: Wednesday 12th, Online OR Double Tree by Hilton, London Elstree

Time -

Presenter -

Topic -

June: Wednesday 16th, Online OR Aldwickbury Park Golf Club, Harpenden

Time -

Presenter -

Topic -

July: Wednesday 14th, Online OR Aldwickbury Park Golf Club, Harpenden

Time -

Presenter -

Topic -

August: Wednesday 4th, Online OR Village Hotel, Watford

Time -

Presenter -

Topic -

September: Tuesday 14th, Online OR Double Tree by Hilton, London Elstree

Time -

Presenter -

Topic -

October: Wednesday 13th, Online OR Aldwickbury Park Golf Club, Harpenden

Time -

Presenter -

Topic -

November: Wednesday 10th, Online OR Double Tree by Hilton, London Elstree

Time -

Presenter -

Topic -

December: Wednesday 1st, Online OR Double Tree by Hilton, London Elstree

Time -

Presenter -

Topic -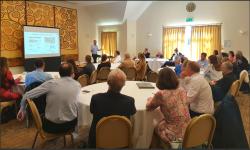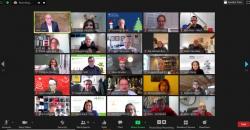 Come and join us at
OUR NEXT EVENT
Wednesday 10th March
Online
What members and guests say
"Hi, I am delighted to recommend Sharon's networking. Last week I attended an event as a visitor, the seminar was really useful, but for me the most rewarding experience was in the breakout rooms where I met six or seven other businesses. Everyone was friendly and honest, interesting and interested, and we had some really useful discussions. Very kindly, one very kind man offered to review my website, and another offered me some business coaching. I took both up on their offers, they were both supremely generous with their time and their feedback. I have never had such honest, specific and useful advice. Their support and comments were invaluable. This all came from Sharon's networking group. So, a huge thank you."
Alice Mayers
The Story Keepers
"It is clear that you have a close knit group, and that your relationship with them clearly goes beyond the fact that you are providing a service, and that is something that we can all use in our business. "
Matthew Young
Integrity Property Management