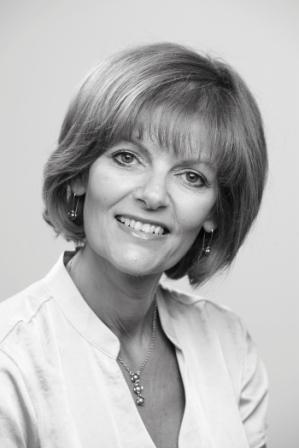 Contact Me
To learn about The Business Network South Herts, please get in touch.
Sharon Sacofsky
t: 01923 606 444
m: 07774 710608
e: sharon@business-network.co.uk
This is the Network that connects senior decision makers from a diverse range of Businesses in the South Herts area.
The reason for its success? It works!
Every monthly lunch time event is carefully planned to ensure our members are meeting the people they want to meet. Our well thought-out table plans and detailed member knowledge allows members and guests to network with purpose in a relaxed environment where the focus is on building long term relationships based on a principle of "know, like, trust".
But don't take our word for it - come to one of the events and see for yourself. You will have the chance to chat to our members, and find out why they see The Business Network as a key part of their marketing strategy.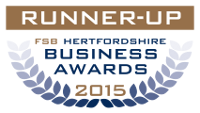 News
Thank you to Charlie Ryan of CMR Recruitment for her brilliant seminar on the "Management and Retention of your Employees using DISC Profiling" Read More...
Visit the National Site
Find out what's happening across The Business Network.
What members and guests say
"After Networking for many years, this being a primary part of my role within Myers Clark Chartered Accountants, I had the pleasure of meeting Sharon Sacofsky earlier in the year while attending a Business Expo. I was immediately impressed with her professional manner and forthright approach. Sharon invited me to attend the next Business Network Meeting which I did and was most impressed resulting in becoming a member The manner in which Sharon organises the monthly events is second to none, she has made an excellent model which has proved to be well structured, efficient and very successful while still being informal and relaxed. Sharon also has the ability to put everyone at ease while being totally committed to making sure everyone in the group has the opportunity to meet and develop relationships with likeminded business people in the local community. Not only at the monthly meetings but on a 1-2-1 basis Sharon develops her relationship with you in order to make the appropriate connections for each individual. The Business Network not only provides the opportunity to grow your network of contacts but attend a monthly seminar on a wide ranging number of topics followed by an exceptional lunch at carefully chosen locations. I am very impressed with Business Network South Herts and look forward to each meeting and have no reservations in recommending this exceptional networking organisation."
Elaine Ripper
Myers Clark
Visit the National Site
Find out what's happening across The Business Network.
What members and guests say
"I recently took the opportunity to run a seminar at The Business Network South Herts where I am a member. I wanted to say a very big thank you to Sharon for her support before, during and after the event! Sharon, the way you promote the seminar and follow up afterwards is extremely professional making it completely relevant to business owners. From a clear template on how to show what the seminar is about, to promotional ezines and also genuine encouragement to do it! I would highly recommend for anyone to run a seminar and was delighted with the feedback!"
Caroline Deutsch
Select Appointments