Member offers
"Free CCTV/Access control healthcare check or consultation for members (value £150 - Valid from mid September 2018) Can you say that your CCTV is to a standard where it can enable you to identify a security risk or provide you with quality recorded footage in the event of a break-in? By carrying out a complementary equipment healthcare check on your current CCTV and Access Control system, we will do what we can to refocus cameras or configure the systems to ensure that your solution is working to it's full potential. For members without CCTV or Access Control, we will provide a FREE in depth consultation to help you identify a suitable solution for your premises or home, which meets your individual requirements. "
Suzanne Marshall, Protech Solutions
"I am happy to offer advice to members on the implications of GDPR on working from home. If anyone has any doubts or worries, I will have a Zoom chat with them to clarify things. Also happy to talk about their concerns about IT issues at this time."
Alan Hecht, The Business Train
"Your HR Partner is happy to advise any BNSH member regarding their staff impacted by the corona virus. All advice is free of charge and any documentation required will be charged at 50% for this period."
Susie Kaye, Your HR Partner
"Save 20% on an Marketing Inspiration Injection making it just £360. A 3 - 4 hour marketing brainstorm helping you gain perspective, embrace fresh thinking and bounce ideas off an expert. No commitment to agency fees or ongoing costs. "
Joolz Joseph, Joolz Joseph
"10% fee for all Business Network Members"
Ruth Goodmaker, Perfect Team
"Free room hire on your first meeting with us. "
Holly Parsons, Aldwickbury Park Golf Club
"Alan Rawlins at Kaleidoscope Property is offering a free initial 30-minute telephone consultation to look at getting the best out of the commercial property assets in your business. If you are a Tenant or a Landlord, he can help. Whether Acquiring a new property; managing it; dealing with a rent review; extending your lease; disposing of your property or tackling a lease renewal he can add real value for you. Book a call with me - https://app.hubspot.com/meetings/alan-rawlins/30-minute-initial-call Tel - 020 3727 5024 alan@kpcl.co.uk "
Alan Rawlins, Kaleidoscope Property Consulting
"Discounted price for relaunched book ?Stand Up and Sell? incorporating ?The MOSCOW Method?. Published price £14.99 offer price £10.00."
Dexter Moscow, Audience Dynamics
"Free Marketing Audit for all members and their connections"
Garry Davis, Grow
"Barry Russoff of Russoff Waud Associates Ltd would be pleased to offer on a no fee, no obligation basis, a visit to explain the ramifications of the Party Wall Act to anyone who themselves or their neighbour is contemplating building works to their property"
Barry Russoff, Russoff Waud Associates Ltd
"10% discount on an SEO Audit of your website"
Cheryl Luzet, Wagada
"A half-price social media policy or 20% off a full handbook for new enquiries"
Jane Johnson, JLJ Legal
"Free website health check - is your website converting the amount of business you expect?"
Nigel Garner, Sales Optimisation
"50% off Canvas Prints and Fine Art Gicl"
Jason Smith, A C Cooper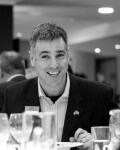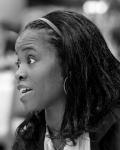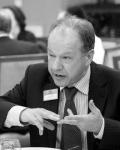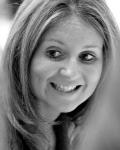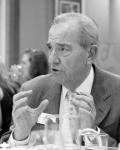 Come and join us at
OUR NEXT EVENT
Wednesday 5th August
Online
What members and guests say
"Joining the Business Network South Herts has been a revelation to me as my previous experiences of other Networking Groups was a real turn off. The Business Network format has a working lunch feel to it that allows even the least experienced networker to shine . . . and enjoy"
Brian Light
Pharoscoach
"Lovely lunch - the fish was delightful - and a good table group with that BNSH magic ingredient; a table of people seemingly with nothing in common that, within 10 minutes were bouncing ideas and suggestions with each other about possible leads, marketing ideas etc. "
Judie Caunce
Events Plus Ltd