Member offers
" Happy to offer my book The Moscow Method - "How to sell yourself without selling" at a discounted price to members of £10.00 "
Dexter Moscow, Audience Dynamics
"Free trial session at the studio"
Dave Foulkes, Business Film Booth
"Can you spare 30 minutes for a free initial no obligation telephone consultation? Give me a call to discuss the commercial property in your business. Tenant or a Landlord with commercial property interests? To make the most of your property assets you will need proper professional advice at some stage. So call me now for advice when you have time to plan, rather than leaving it until you 'have' to do something. "
Alan Rawlins, Kaleidoscope Property Consulting
" We now offer a pay monthly system for our video memberships. The first 10 new pay monthly members will receive a 20% discount, hurry we don't have many left. "
Dave and Ed, Business Film Booth
" If you have not yet had a chance to update your Staff Handbook following GDPR please contact Susie Kaye of Your HR Partner"
Susie Kaye, Your HR Partner
"Iain is offering £25 off his new Hanger Handle Carry On Case. Please enter the code Networking25 at the point of checkout on the website www.bizhop.co.uk "
Iain Begg, Bizhop Luggage
"Free Gym Day Pass - quote Promo Code FREE2018 online ww.villagegym.co.uk"
Nathanial Westcott , Village Hotels
"Please highlight the Partner Goes Free for Year one (or 25% off Individuals - eg 3 months free) for anyone joining the Flexible Health Plans (as per my leaflet) offer ends Mid Sep. Younger partner goes free for year 1 (or 25% off for first year) on all Flexible Health Plans"
Lucy Long, WPA Healthcare Practice
"Free 1 Day Guest Pass to Business Network Members to the New Business Club which has just opened at the Village Hotel in Elstree - value £20. E-mail Andrea to claim."
Andrea Mercer, Village Hotels
" Bupa policies - 2 free months and a large teddybear"
Trevor Gee, Patient Health
"All Business Network members to get a free case of champagne for any business signed up for till the September meeting. Be it stationery, mobiles, energy, mps "
Ian Miller, Amac Business Solutions
"Free site audits - https://www.linkdigital.co.uk/free-seo-site-audit"
Matthew Purser, Link Digital
"10% discount on RAC motor breakdown cover. This is related to a specific vehicle and not to the driver. Prices start from as little as ?30."
Carolyn Richardson, RHG Insurance Brokers
"Did you know that there are currently over five million businesses in the UK and statistics say that at any time, up to 20% of them could be for sale? We are surrounded by companies that are for sale, and Transworld Business Advisors offers the professional services that successfully bring buyers and sellers together. For members who refer a business owner looking to sell their business, a referral fee equivalent to the 15% of the commission will be paid once the sale is completed"
Jaime Moreno, Transworld Business Advisors
"20% off Accommodation & Meetings/trainnings, 10% the final value on Christmas parties booked before 31st August 2018"
Tayyba Adeel, De Vere Theobalds Estate
" As you know the world didn't stop on 25th May. However,as the ICO has said the journey to become a GDPR focused business is just starting for many. So if you want any help with that journey then please have a word with Pippa Hutchinson about our 25% BNSH offer. "
Pippa Hutchinson, SR Consulting
"On the last Thursday of every month, Metro Bank Borehamwood, operates a Business Open Day for our customers or prospect customers . If you would like to just pop in and have a quick chat with a Local Business Manager about your business you can come in any time between 10am and 4pm on the last Thursday of each month. "
Tanira Coats, Metro Bank
"10% off any Social Media Training"
Garry Davis, Grow
"20% discount off an Inspiration Injection (usually £227 so now £180) - a 2 hour workshop helping you look at your marketing focusing on ideas and practical opportunities for you. £20 for Mailchimp generic GDPR repermissioning template"
Joolz Joseph, The Virtual Marketeer
"Free CCTV/Access control healthcare check or consultation for members (value £150 - Valid from mid September 2018) Can you say that your CCTV is to a standard where it can enable you to identify a security risk or provide you with quality recorded footage in the event of a break-in? By carrying out a complementary equipment healthcare check on your current CCTV and Access Control system, we will do what we can to refocus cameras or configure the systems to ensure that your solution is working to it's full potential. For members without CCTV or Access Control, we will provide a FREE in depth consultation to help you identify a suitable solution for your premises or home, which meets your individual requirements. "
Suzanne Marshall, Protech Solutions
"Half Price meeting rooms Monday and Friday, Free venue hire when taking the fork buffet"
Kay Beaver, Holiday Inn London Elstree
"Braden Threadgold are offering a free, one to one AdWords demonstration and consultation to Business Network members. There's no obligation to sign up, but if you do they are also offering discounted monthly management rates for members."
Steve Braden, Braden Threadgold Design Agency
" Talent Dynamics profile and personal coaching session for £200."
Penny Sophocleous, Corporate Alchemy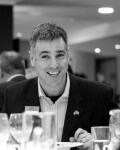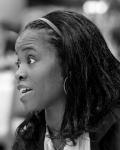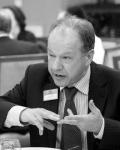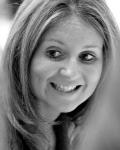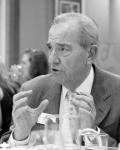 Come and join us at
OUR NEXT EVENT
Wednesday 15th August
De Vere Theobalds Estate
What members and guests say
"It is personal touches like this which set the Network aside from other business networks and which make it a constant pleasure to attend."
Stephen Singer
Infralogics Limited
"The Business Network South Herts stands head and shoulders above any other networking group I have experienced yet. Sharon Sacofsky runs the group with great organisational skill, real attention to detail and consummate professionalism. She takes the time to really get to know everyone and facilitate those all important introductions to other members. The group is friendly and welcoming combined with a strong sense of purpose and a shared mission to nurture long term business relationships. It has been a pleasure so far to be part of Sharon's network, BNSH is growing rapidly and this is testament to Sharon's leadership and drive to make the group a success. "
Pippa Hutchinson
SR Consulting