Member offers
"Talent Dynamics personal profile, 32 page report and 1 hour debrief with coaching to identify where you best perform in business - £250"
Penny Sophocleous, Corporate Alchemy
"If you are feeling stuck in a marketing rut, looking for clarity, fresh thinking and someone to bounce ideas off, then an Inspiration Injection may be just what you need. A 4 hour session, that can be held socially distance in a room or online (with added breaks), this marketing workshop is just for your company to review your marketing and will leave you feeling empowered, motivated and inspired. Usually £750, BNSH Members can save 1/3 making it just £500."
Joolz Joseph, Joolz Joseph
"Free website health check - is your website converting the amount of business you expect?"
Nigel Garner, Sales Optimisation
"Barry Russoff of Russoff Waud Associates Ltd would be pleased to offer on a no fee, no obligation basis, a visit to explain the ramifications of the Party Wall Act to anyone who themselves or their neighbour is contemplating building works to their property"
Barry Russoff, Russoff Waud Associates Ltd
"Free room hire on your first meeting with us. "
Holly Parsons, Aldwickbury Park Golf Club
"Offering a free helpline to anyone who has any questions or simply wants guidelines/advice on Health & Safety and Fire Risk for the workplace. Email/call us and we will answer all your questions. "
Benny Wagner, Risk Reports
"One hour's free consultation to discuss your requirements"
Rachel Brett, ArborVs
"Your HR Partner is happy to advise any BNSH member regarding staff issues resulting from the impact of coronavirus on their business. All advice is free of charge and any documentation required will be charged at 50% for this period."
Susie Kaye, Your HR Partner
"Free CCTV/Access control healthcare check or consultation for members (value £150 - Valid from mid September 2018) Can you say that your CCTV is to a standard where it can enable you to identify a security risk or provide you with quality recorded footage in the event of a break-in? By carrying out a complementary equipment healthcare check on your current CCTV and Access Control system, we will do what we can to refocus cameras or configure the systems to ensure that your solution is working to it's full potential. For members without CCTV or Access Control, we will provide a FREE in depth consultation to help you identify a suitable solution for your premises or home, which meets your individual requirements. "
Suzanne Marshall, Protech Solutions
"Video on the landing page of your website increases customer conversion by 80%. I'm offering a complimentary half hour consultation to the first 5 members to email me to discuss creating a video for their website landing page."
Dexter Moscow, Audience Dynamics
"10% fee for all Business Network Members"
Ruth Goodmaker, Perfect Team
" TIME FOR A DEEP DIVE? Times of crisis are an ideal opportunity to dive deep into one?s business plan, check its strength and make the necessary changes required to go from surviving to thriving in tough times. A good way to do this is through a business deep dive to review your business plan, identify and discuss the key business areas to focus on and work on a 5-point key action plan to kickstart and accelerate your business revenues. Business owners who want greater clarity on the key elements that drive their business success, particularly in times of crisis, find a 1-2-1 deep dive experience very helpful. If interested in such an online session (90-120 mins), send me a message to find out more. Olivier Carion 07940 728 031 olivier.carion@salesmastersguild.com"
Olivier Carion, Sales Masters Guild
"We will review the policies of any member company for £50. We will also supply blank policy templates at a reduced price of £250 (normally £350) to any member that does not have policies in place."
Alan Hecht, The Business Train
"Alan Rawlins at Kaleidoscope Property is offering a free initial 30-minute telephone consultation to look at getting the best out of the commercial property assets in your business. If you are a Tenant or a Landlord, he can help. Whether Acquiring a new property; managing it; dealing with a rent review; extending your lease; disposing of your property or tackling a lease renewal he can add real value for you. Book a call with me - https://app.hubspot.com/meetings/alan-rawlins/30-minute-initial-call Tel - 020 3727 5024 alan@kpcl.co.uk "
Alan Rawlins, Kaleidoscope Property Consulting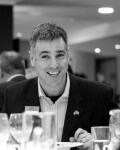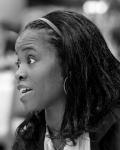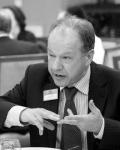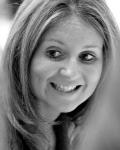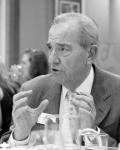 Come and join us at
OUR NEXT EVENT
Wednesday 2nd December
Online
What members and guests say
"Sharon's passion and approach to encouraging business relationships of value between senior decision makers is unrivalled. The professional hospitality by Sharon at The Business Network South Herts makes business networking easy and the seminars always add value. Following her tips and reminders to build relationships on the principle of 'know, like and trust', it wasn't long before I started finding ways of assisting businesses and likewise new opportunities. Glad to be a member and thanks for the reminders of how business should truly be done."
Akin Ladapo
24Seven Group
"Are you looking to build quality relationships with decision makers that last? Are you looking for a Business Network group to join, but have not yet quite found your home? Are you fed up with the rushed meetings, badly organised network groups and the 1 minute pitches? Then you need to book yourself in as a guest to the Business Network and experience a totally different experience, where you have time to build relationships in a calm professional setting. "
David Ingham
LMP Education