Member offers
"Reset and Launch Mentoring programme - 20% discount for members of the Business Network. 3 month programme to revive your business in 2021. 5 Star Rated by previous participants"
Penny Sophocleous, Corporate Alchemy
"Susie Kaye is happy to meet with any BNSH members for an initial free consultation, to discuss their plans for the year ahead regarding staffing and any restructuring needed. She is also happy to speak to any individuals facing redundancy free of charge."
Susie Kaye, Your HR Partner
"10% fee for all Business Network Members"
Ruth Goodmaker, Perfect Team
"Offering a free helpline to anyone who has any questions or simply wants guidelines/advice on Health & Safety and Fire Risk for the workplace. Email/call us and we will answer all your questions. "
Benny Wagner, Risk Reports
" TIME FOR A DEEP DIVE? Times of crisis are an ideal opportunity to dive deep into one's business plan, check its strength and make the necessary changes required to go from surviving to thriving in tough times. A good way to do this is through a business deep dive to review your business plan, identify and discuss the key business areas to focus on and work on a 5-point key action plan to kickstart and accelerate your business revenues. Business owners who want greater clarity on the key elements that drive their business success, particularly in times of crisis, find a 1-2-1 deep dive experience very helpful. If interested in such an online session (90-120 mins), send me a message to find out more. Olivier Carion 07940 728 031 olivier.carion@salesmastersguild.com"
Olivier Carion, Sales Masters Guild
"Alan Rawlins at Kaleidoscope Property is offering a free initial 30-minute telephone consultation to look at getting the best out of the commercial property assets in your business. If you are a Tenant or a Landlord, he can help. Whether Acquiring a new property; managing it; dealing with a rent review; extending your lease; disposing of your property or tackling a lease renewal he can add real value for you. Book a call with me - https://app.hubspot.com/meetings/alan-rawlins/30-minute-initial-call Tel - 020 3727 5024 alan@kpcl.co.uk "
Alan Rawlins, Kaleidoscope Property Consulting
"My new Inspiration Injection is now available - a motivational marketing workshop that includes a mix of training, mentoring and brainstorming in a fun environment. Workshops last 5-6 hours and so typically run from 9.30 - 3.30pm. Usually priced at £950, 3 BNSH Members can save 25%. Perfect for business owners doing their own marketing or with a marketing exec needing strategic input. Plus I also offer an ongoing mentoring service.Email hello@joolzjoseph.com for more details."
Joolz Joseph, Joolz Joseph
"Free 1/2 hour digital strategy and website review Free Brexit Impact review"
Nigel Garner, Sales Optimisation
"One hour's free consultation to discuss your requirements"
Rachel Brett, ArborVs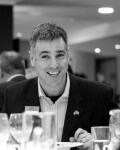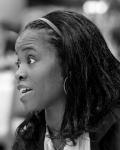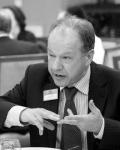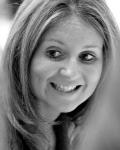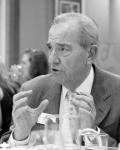 Come and join us at
OUR NEXT EVENT
Wednesday 10th March
Online
What members and guests say
"Sharon runs The Business Network South Herts with aplomb. Organising a group so geographically and industrially diverse must be a big challenge, but the results of so much dedication behind the scenes are monthly networking lunches which run like clockwork and a laid-back and informal atmosphere ideal for relationship building; and Sharon takes the time to get to know members' businesses and proactively to identify additional opportunities for all."
Robin Haynes
Currency Index
"I just wanted to personally thank you for the extremely professional service that you deliver at your Business Network lunches. I have tried many of these breakfast and lunch meetings and have found yours to be the best by far. The people attending are senior decision makers like myself and you even take the time to meet up with all members to ascertain their business requirements so that you are able to arrange personal introductions outside of your network lunches. I would have no hesitation recommending your services to anyone I know. "
Laurence Saffer
Lsi Independent Utility Brokers Ltd