Member offers
"Barry Russoff of Russoff Waud Associates Ltd would be pleased to offer on a no fee, no obligation basis, a visit to explain the ramifications of the Party Wall Act to anyone who themselves or their neighbour is contemplating building works to their property"
Barry Russoff, Russoff Waud Associates Ltd
"Video on the landing page of your website increases customer conversion by 80%. I'm offering a complimentary half hour consultation to the first 5 members to email me to discuss creating a video for their website landing page."
Dexter Moscow, Audience Dynamics
"Your HR Partner is happy to advise any BNSH member regarding staff issues resulting from the impact of coronavirus on their business. All advice is free of charge and any documentation required will be charged at 50% for this period."
Susie Kaye, Your HR Partner
"We will review the policies of any member company for £50. We will also supply blank policy templates at a reduced price of £250 (normally £350) to any member that does not have policies in place."
Alan Hecht, The Business Train
"Alan Rawlins at Kaleidoscope Property is offering a free initial 30-minute telephone consultation to look at getting the best out of the commercial property assets in your business. If you are a Tenant or a Landlord, he can help. Whether Acquiring a new property; managing it; dealing with a rent review; extending your lease; disposing of your property or tackling a lease renewal he can add real value for you. Book a call with me - https://app.hubspot.com/meetings/alan-rawlins/30-minute-initial-call Tel - 020 3727 5024 alan@kpcl.co.uk "
Alan Rawlins, Kaleidoscope Property Consulting
"Whether you are looking for something specific or general with regards administrative help, then I am offering a one hour free consultation to discuss your requirements and provide some hints and tips along the way."
Rachel Brett, ArborVs
"Free CCTV/Access control healthcare check or consultation for members (value £150 - Valid from mid September 2018) Can you say that your CCTV is to a standard where it can enable you to identify a security risk or provide you with quality recorded footage in the event of a break-in? By carrying out a complementary equipment healthcare check on your current CCTV and Access Control system, we will do what we can to refocus cameras or configure the systems to ensure that your solution is working to it's full potential. For members without CCTV or Access Control, we will provide a FREE in depth consultation to help you identify a suitable solution for your premises or home, which meets your individual requirements. "
Suzanne Marshall, Protech Solutions
"25% off all services including Inspiration Injections, Strategy Sessions, Power Hours and Email Consulting "
Joolz Joseph, Joolz Joseph
"Free room hire on your first meeting with us. "
Holly Parsons, Aldwickbury Park Golf Club
"Offering a free helpline to anyone who has any questions or simply wants guidelines/advice on Health & Safety and Fire Risk for the workplace. Email/call us and we will answer all your questions. "
Benny Wagner, Risk Reports
"Join Reset and Grow Mentoring Programme with Penny Sophocleous for 3 months, for only £300."
Penny Sophocleous, Corporate Alchemy
"Free website health check - is your website converting the amount of business you expect?"
Nigel Garner, Sales Optimisation
"10% fee for all Business Network Members"
Ruth Goodmaker, Perfect Team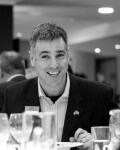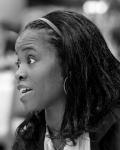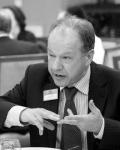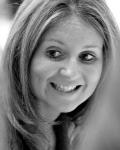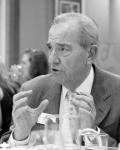 Come and join us at
OUR NEXT EVENT
Wednesday 14th October
Online
What members and guests say
"I was introduced to Sharon via a LinkedIn referral about two and a half years ago and was invited along to a meeting of the Business Network (South Herts) group, unknowing what I would find, having been to numerous other networking meetings and events, my expectations weren't high, I thought it would be similar to the other companies events that I had been too that really don't work for my business. I was pleasantly surprised by the friendliness and diversity of the attendees and the relaxed atmosphere, it was more a gathering of like-minded people than a pressured 'salesy environment'. I have learnt there is one main reason that this works, it's the organisation and the management of the group, the way that it is run at events and behind the scenes. This is all down to Sharon. Most group leaders run their events when they have time between running their business, with Sharon, the Business Network is her business which clearly shows in the professional way that she conducts each event to run smoothly. Some people don't 'get' networking, and turn up once to an event, 'work' the room, decide that this doesn't work and move on. Business Network (South Herts) is not for them, which is great because this is a networking group set up for the long-term success of its members without the pressurised referral expectations or designated 10-minute meetings, without someone trying to sell you something, or a membership every five minutes. The added benefit, before each lunch event, there is a well-presented seminar by one of the members of the group, these are always useful and very well received, it also gives you more time to network before and afterwards. Does it work? Definitely. I have renewed my membership again this year, having had more business and referrals from this networking group than I thought possible, certainly more than any other organisation I have visited. I would highly recommend Sharon and the Business Network (South Herts) to any serious business person that wants to develop a long-term network of contacts."
Alan Rawlins
Kaleidoscope Property Consulting
"Since launching my business, Distinctively Me, I have thrown myself into the ?networking? world with gusto. It is fair to say that the quality of the different groups is variable. Sharon is however one of the best! Since I was recommended to her group she has been brilliant. Sharon is super efficient but it is more than that - she really cares that all the members of her group feel part of something special and at the same time get a return on their investment. This is a tricky balance to achieve. She doesn?t just do things on the day of the meeting but throughout the month to make relevant connections wherever she can. I can not speak highly enough of Sharon or the Business Network South Herts group. I have already developed a potential business lead within the first month of being a member. "
Jill White
Distinctively Me