Member offers
" 10% discount on an SEO Audit of your website"
Cheryl Luzet, Wagada
" A free initial 30-minute telephone consultation to look at getting the best out of the commercial property assets in your business. Tenant or Landlord we can help. Whether Acquiring; managing; dealing with a rent review; extending your lease; disposing of your property or tackling a lease renewal we can add real value for you."
Alan Rawlins, Kaleidoscope Property Consulting
"Braden Threadgold are offering a free, one to one AdWords demonstration and consultation to Business Network members. There's no obligation to sign up, but if you do they are also offering discounted monthly management rates for members."
Steve Braden, Braden Threadgold Design Agency
" Free Pay Per Click Audit - make sure you're getting the best 'bang for your buck!'...for free :)"
Matthew Purser, Link Digital
"20% discount off an Inspiration Injection (usually £227 so now £180) - a 2 hour workshop helping you look at your marketing focusing on ideas and practical opportunities for you. £20 for Mailchimp generic GDPR repermissioning template"
Joolz Joseph, The Virtual Marketeer
"As you know the world didn't stop on 25th May. However,as the ICO has said the journey to become a GDPR focused business is just starting for many. So if you want any help with that journey then please have a word with Pippa Hutchinson about our 25% BNSH offer. "
Pippa Hutchinson, SR Consulting
"Free 1 Day Guest Pass to Business Network Members to the New Business Club which has just opened at the Village Hotel in Elstree - value £20. E-mail Andrea to claim."
Andrea Mercer, Village Hotels
"10% discount on RAC motor breakdown cover. This is related to a specific vehicle and not to the driver. Prices start from as little as ?30."
Carolyn Richardson, RHG Insurance Brokers
"Free website health check - is your website converting the amount of business you expect?"
Nigel Garner, Sales Optimisation
"Free social media activities review"
Garry Davis, Grow
"Free CCTV/Access control healthcare check or consultation for members (value £150 - Valid from mid September 2018) Can you say that your CCTV is to a standard where it can enable you to identify a security risk or provide you with quality recorded footage in the event of a break-in? By carrying out a complementary equipment healthcare check on your current CCTV and Access Control system, we will do what we can to refocus cameras or configure the systems to ensure that your solution is working to it's full potential. For members without CCTV or Access Control, we will provide a FREE in depth consultation to help you identify a suitable solution for your premises or home, which meets your individual requirements. "
Suzanne Marshall, Protech Solutions
"For Professionals/Self-Employed & individuals new to WPA booking new private health personal policies - Younger partner free for year 1/10% off in year 2 or 25/10% off in years 1 and 2 respectively. "
Lucy Long, WPA Healthcare Practice
" Free Financial Health Check"
Trudy Murphy, Your Right Hand Finance Team
"Offering members a free audit of their Employment Contract and Staff Handbook in the new year with recommendations for additional clauses and new policies"
Susie Kaye, Your HR Partner
"On the last Thursday of every month, Metro Bank Borehamwood, operates a Business Open Day for our customers or prospect customers . If you would like to just pop in and have a quick chat with a Local Business Manager about your business you can come in any time between 10am and 4pm on the last Thursday of each month. "
Tanira Coats, Metro Bank
"10% fee for all Business Network Members"
Ruth Goodmaker, Perfect Team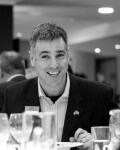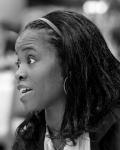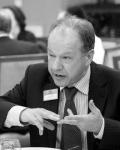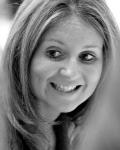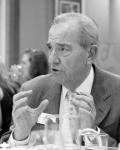 Come and join us at
OUR NEXT EVENT
Wednesday 13th March
Aldwickbury Park Golf Club
What members and guests say
"I was introduced to Sharon via a LinkedIn referral about two and a half years ago and was invited along to a meeting of the Business Network (South Herts) group, unknowing what I would find, having been to numerous other networking meetings and events, my expectations weren't high, I thought it would be similar to the other companies events that I had been too that really don't work for my business. I was pleasantly surprised by the friendliness and diversity of the attendees and the relaxed atmosphere, it was more a gathering of like-minded people than a pressured 'salesy environment'. I have learnt there is one main reason that this works, it's the organisation and the management of the group, the way that it is run at events and behind the scenes. This is all down to Sharon. Most group leaders run their events when they have time between running their business, with Sharon, the Business Network is her business which clearly shows in the professional way that she conducts each event to run smoothly. Some people don't 'get' networking, and turn up once to an event, 'work' the room, decide that this doesn't work and move on. Business Network (South Herts) is not for them, which is great because this is a networking group set up for the long-term success of its members without the pressurised referral expectations or designated 10-minute meetings, without someone trying to sell you something, or a membership every five minutes. The added benefit, before each lunch event, there is a well-presented seminar by one of the members of the group, these are always useful and very well received, it also gives you more time to network before and afterwards. Does it work? Definitely. I have renewed my membership again this year, having had more business and referrals from this networking group than I thought possible, certainly more than any other organisation I have visited. I would highly recommend Sharon and the Business Network (South Herts) to any serious business person that wants to develop a long-term network of contacts."
Alan Rawlins
Kaleidoscope Property Consulting
"Your event was one of the best I've ever attended"
Sam Kent
Boutique Abodes