Member offers
"20% discount off an Inspiration Injection (usually £227 so now £180) - a 2 hour workshop helping you look at your marketing focusing on ideas and practical opportunities for you. £20 for Mailchimp generic GDPR repermissioning template"
Joolz Joseph, The Virtual Marketeer
"Iain is offering £25 off his new Hanger Handle Carry On Case. Please enter the code Networking25 at the point of checkout on the website www.bizhop.co.uk "
Iain Begg, Bizhop Luggage
"Free CCTV/Access control healthcare check or consultation for members (value £150 - Valid from mid September 2018) Can you say that your CCTV is to a standard where it can enable you to identify a security risk or provide you with quality recorded footage in the event of a break-in? By carrying out a complementary equipment healthcare check on your current CCTV and Access Control system, we will do what we can to refocus cameras or configure the systems to ensure that your solution is working to it's full potential. For members without CCTV or Access Control, we will provide a FREE in depth consultation to help you identify a suitable solution for your premises or home, which meets your individual requirements. "
Suzanne Marshall, Protech Solutions
"Free website health check - is your website converting the amount of business you expect?"
Nigel Garner, Sales Optimisation
"Free 1 Day Guest Pass to Business Network Members to the New Business Club which has just opened at the Village Hotel in Elstree - value £20. E-mail Andrea to claim."
Andrea Mercer, Village Hotels
"10% fee for all Business Network Members"
Ruth Goodmaker, Perfect Team
"Did you know that there are currently over five million businesses in the UK and statistics say that at any time, up to 20% of them could be for sale? We are surrounded by companies that are for sale, and Transworld Business Advisors offers the professional services that successfully bring buyers and sellers together. For members who refer a business owner looking to sell their business, a referral fee equivalent to the 15% of the commission will be paid once the sale is completed"
Jaime Moreno, Transworld Business Advisors
"20% off Accommodation & Meetings/trainnings, 10% the final value on Christmas parties booked before 31st August 2018"
Tayyba Adeel, De Vere Theobalds Estate
"10% off any Social Media Training"
Garry Davis, Grow
"On the last Thursday of every month, Metro Bank Borehamwood, operates a Business Open Day for our customers or prospect customers . If you would like to just pop in and have a quick chat with a Local Business Manager about your business you can come in any time between 10am and 4pm on the last Thursday of each month. "
Tanira Coats, Metro Bank
"Free Gym Day Pass - quote Promo Code FREE2018 online ww.villagegym.co.uk"
Nathanial Westcott , Village Hotels
" Health and Wealth Dynamics assessment with an hour and half debrief - £250. Learn more about yourself and how to be healthy, wealthy and wise in 2019 "
Penny Sophocleous, Corporate Alchemy
"We are offering members free IT support for the rest of 2018 when you switch to Cloud Focus. Obviously the sooner the better value in this offer. During that time, you will have full access to our support desk specialists and our monitoring software. We will work out an ongoing monthly charge with you, and that will come into place in January 2019. "
Alan Hecht, Cloud Focus
"Offering members a free audit of their Employment Contract and Staff Handbook in the new year with recommendations for additional clauses and new policies"
Susie Kaye, Your HR Partner
"Free trial session at the studio"
Dave Foulkes, Business Film Booth
"10% discount on RAC motor breakdown cover. This is related to a specific vehicle and not to the driver. Prices start from as little as ?30."
Carolyn Richardson, RHG Insurance Brokers
" We now offer a pay monthly system for our video memberships. The first 10 new pay monthly members will receive a 20% discount, hurry we don't have many left. "
Dave and Ed, Business Film Booth
" A free initial 30-minute telephone consultation to look at getting the best out of the commercial property assets in your business. Tenant or Landlord we can help. Whether Acquiring; managing; dealing with a rent review; extending your lease; disposing of your property or tackling a lease renewal we can add real value for you."
Alan Rawlins, Kaleidoscope Property Consulting
"Free site audits - https://www.linkdigital.co.uk/free-seo-site-audit"
Matthew Purser, Link Digital
"Braden Threadgold are offering a free, one to one AdWords demonstration and consultation to Business Network members. There's no obligation to sign up, but if you do they are also offering discounted monthly management rates for members."
Steve Braden, Braden Threadgold Design Agency
"Introductory offer of 50% off your first 3D virtual tour."
Jo Hailey, Striking Places
" 25/15/5% discount on individual felexible health policies in years 1/2/3 respectively"
Lucy Long, WPA Healthcare Practice
"The MOSCOW Method How to Sell Yourself Without Selling - voice by Dexter free on Audible if new subscriber. "
Dexter Moscow, Audience Dynamics
"As you know the world didn't stop on 25th May. However,as the ICO has said the journey to become a GDPR focused business is just starting for many. So if you want any help with that journey then please have a word with Pippa Hutchinson about our 25% BNSH offer. "
Pippa Hutchinson, SR Consulting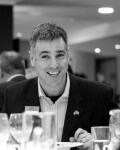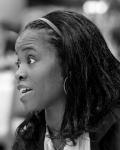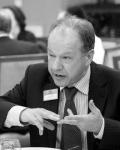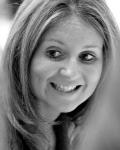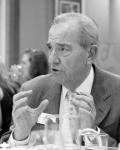 Come and join us at
OUR NEXT EVENT
Wednesday 16th January
Holiday Inn, London Elstree
What members and guests say
"After Networking for many years, this being a primary part of my role within Myers Clark Chartered Accountants, I had the pleasure of meeting Sharon Sacofsky earlier in the year while attending a Business Expo. I was immediately impressed with her professional manner and forthright approach. Sharon invited me to attend the next Business Network Meeting which I did and was most impressed resulting in becoming a member The manner in which Sharon organises the monthly events is second to none, she has made an excellent model which has proved to be well structured, efficient and very successful while still being informal and relaxed. Sharon also has the ability to put everyone at ease while being totally committed to making sure everyone in the group has the opportunity to meet and develop relationships with likeminded business people in the local community. Not only at the monthly meetings but on a 1-2-1 basis Sharon develops her relationship with you in order to make the appropriate connections for each individual. The Business Network not only provides the opportunity to grow your network of contacts but attend a monthly seminar on a wide ranging number of topics followed by an exceptional lunch at carefully chosen locations. I am very impressed with Business Network South Herts and look forward to each meeting and have no reservations in recommending this exceptional networking organisation."
Elaine Ripper
Myers Clark
"Lovely lunch - the fish was delightful - and a good table group with that BNSH magic ingredient; a table of people seemingly with nothing in common that, within 10 minutes were bouncing ideas and suggestions with each other about possible leads, marketing ideas etc. "
Judie Caunce
Events Plus Ltd