What our members say
"Joining the Business Network South Herts has been a revelation to me as my previous experiences of other Networking Groups was a real turn off. The Business Network format has a working lunch feel to it that allows even the least experienced networker to shine . . . and enjoy"
Brian Light, Pharoscoach
"I just wanted to personally thank you for the extremely professional service that you deliver at your Business Network lunches. I have tried many of these breakfast and lunch meetings and have found yours to be the best by far. The people attending are senior decision makers like myself and you even take the time to meet up with all members to ascertain their business requirements so that you are able to arrange personal introductions outside of your network lunches. I would have no hesitation recommending your services to anyone I know. "
Laurence Saffer, Lsi Independent Utility Brokers Ltd
"The most friendly and productive networking group you're likely to join. No pressure, great connections, educational seminars and sound advice."
Rick Coleman, Rick Coleman Caricaturist
"I've tried a number of different networking groups (the usual suspects) and none of them were for me...too pressurised and regimented, and the early morning starts were a problem because of the school run. The Business Network is different. Sharon does an excellent job of creating a friendly environment, and I've made some great contacts. More importantly, after just the first couple of meetings I've already secured enough new business to more than cover my membership costs for the year...with hopefully more in the pipeline."
Steve Braden, BTL Creative
"Lovely lunch - the fish was delightful - and a good table group with that BNSH magic ingredient; a table of people seemingly with nothing in common that, within 10 minutes were bouncing ideas and suggestions with each other about possible leads, marketing ideas etc. "
Judie Caunce, Events Plus Ltd
"Thanks for the events yesterday. I was impressed with the quality of the seminar, the calibre of the attendees and your organisation of the whole thing"
Andrew James, OnHand Counsel Ltd
"Sharon Sacofsky, your host is the classic networker who's main aim is to add value to all her members. When you are looking for a networking club to join in Herts, this is the one for you"
Will Kintish, Kintish Online Networking Skills
"What a fantastic, well-organised and professional event."
Jonathan Shelley, Shelley Capital Management
"Great event, you are the perfect host and very professional. Gary is very critical but always complimentary about your events to others, that is a major achievement in my books. "
Julian Sheldrake, Q Office Furniture
"I just want to say that I have found being a member of the Business Network group very beneficial from both business and personal reasons. I have met a diverse group of companies and business owners and have secured a number of new clients through the group. During lockdown and since I find the meetings motivating and informative. Thank you and look forward to my next year with you. It works just as well on zoom."
Ruth Goodmaker, Perfect Team
"I just wanted to say many thanks for today, I have been to many networking groups in my various roles and none have really had the 'business focus' and structured approach that I felt you had implemented at your event. "
Nicole Sadd, Oaklands College
"This is an extremely well-run networking group that is ideal for meeting more established businesses. It is both friendly and professional and offers the opportunity to meet other business people in an open and honest environment. Highly recommended!"
Cheryl Luzet, Wagada
"Sharon's passion and approach to encouraging business relationships of value between senior decision makers is unrivalled. The professional hospitality by Sharon at The Business Network South Herts makes business networking easy and the seminars always add value. Following her tips and reminders to build relationships on the principle of 'know, like and trust', it wasn't long before I started finding ways of assisting businesses and likewise new opportunities. Glad to be a member and thanks for the reminders of how business should truly be done."
Akin Ladapo, 24Seven Group
"I really enjoy being one of the people attending Sharon's network group. Because of the Covid19 lockdown, she's very quickly moved to update her normal meeting events to online and has ensured she continues to serve her clients. I always enjoy her positive and helpful approach."
Penny Sophocleous, Corporate Alchemy
"Sharon runs a thoroughly professional outfit at The Business Network - but I don't mean professional as in stuffy, austere and pressured. Rather, it has been from the first an extremely welcoming environment where everyone's knowledge and expertise is respected and the emphasis is on quality relationships. As the meetings occur regularly (accompanied by some fine food and in some beautiful locations) we get to, in Sharon's words "know, like and trust" each other - surely a prerequisite for any sort of friendship or business relationship to blossom. I particularly like the way Sharon manages to make everyone feel included - always with half an eye on the room to make sure of this. If Carlsberg did hostesses...... It's lovely to talk business in such a convivial environment and we have already formed some valuable connections which will drive our business forward - almost all of these would not have occurred in the normal course of events so it's a definite win-win situation. Follow-up from Sharon is also excellent - it's clear she takes great pride in the service she provides. Thank you."
David Griffiths, FionaVitality
"Professional, well organised, welcoming and great value are some of the reasons why I have been a member of BNSH for the last 5 years. Sharon Sacofsky has built a brilliant networking group which is extremely well run and attracts key decision makers to make connections, support each other and do business. Sharon is pro active, always open to suggestions and works tirelessly to ensure we all get the best out of the group. Thank you Sharon for your help and support and also for keeping the momentum going online in recent months with great success!"
Caroline Deutsch, Select Appointments
"I'm so pleased Sharon approached me to go along to the Business Network South Herts. I've met and done business with many excellent contacts and had so much fun too. Working independently as I do it's really lovely to meet up with like minded people once a month over a very civilised lunch at a variety of excellent locations. Sharon is highly organised and completely committed to driving my business forward. Thanks Sharon :)"
Jo Hailey, Striking Places
"It is clear that you have a close knit group, and that your relationship with them clearly goes beyond the fact that you are providing a service, and that is something that we can all use in our business. "
Matthew Young, Integrity Property Management
"I have been a member of this networking group for around 3 years and would highly recommend it. Sharon is a brilliant host and provides an atmosphere for both business and fun. There Is a real cross section of businesses in the room and I have received a lot of business opportunities and work from its members and their contacts."
Sam Biggerstaff, Everblades
"Having run my own network club in Poole, I appreciate the hard work and effort that goes into running a monthly networking lunch. However, Sharon's dedication, organisational and hosting skills really make attending her monthly Business Network lunches a pleasure. Her professional approach ensures a great mix of decision makers, carefully considered table plans and interesting seminars and each lunch has a relaxed atmosphere. I can't recommend Sharon and Business Network South Herts enough if you are looking to network with like-minded professionals and 'do business'."
Hayley Grigor, Gain Momentum
"Finding a networking organisation that meets all the objectives can be difficult. Many are glorified excuses for a social get together, or they are frequented by people who are not decision makers in their organisation. Running a successful networking group is no easy task, it takes meticulous planning, fabulous organisation skills, the patience of a saint and a leader/organiser with a great personality and the capacity to bring the right people together. I am happy to say that Sharon manages to accomplish all of these things, rarely have I visited such a well-run, useful, entertaining and beneficial networking group as Business Network South Herts. I was made to feel welcome, was impressed at how efficiently the meeting was conducted and it was clear that attention to detail comes naturally to Sharon. If you want to network with business owners/decision makers, meet interesting people, and have the opportunity to promote your business then Business Network South Herts is for you."
Sue Benoke, LMI
"Sharon runs The Business Network South Herts with aplomb. Organising a group so geographically and industrially diverse must be a big challenge, but the results of so much dedication behind the scenes are monthly networking lunches which run like clockwork and a laid-back and informal atmosphere ideal for relationship building; and Sharon takes the time to get to know members' businesses and proactively to identify additional opportunities for all."
Robin Haynes, Currency Index
"Very well run monthly networking event for SMEs with a good mix of informal and structured networking together. Very informative sessions and presentations before each lunch."
Joolz Joseph, Joolz Joseph
"Your event was one of the best I've ever attended"
Sam Kent, Boutique Abodes
"If you want to grow your network, boost your business and meet interesting and friendly people, come to the next South Herts Business Network meeting. Sharon is calm, organised, strategically minded + empathetic; and South Herts is a very well run group which benefits greatly from Sharon's skills, experience and professionalism. "
Fiona Mocatta, Copy and Content
"I was introduced to Sharon via a LinkedIn referral about two and a half years ago and was invited along to a meeting of the Business Network (South Herts) group, unknowing what I would find, having been to numerous other networking meetings and events, my expectations weren't high, I thought it would be similar to the other companies events that I had been too that really don't work for my business. I was pleasantly surprised by the friendliness and diversity of the attendees and the relaxed atmosphere, it was more a gathering of like-minded people than a pressured 'salesy environment'. I have learnt there is one main reason that this works, it's the organisation and the management of the group, the way that it is run at events and behind the scenes. This is all down to Sharon. Most group leaders run their events when they have time between running their business, with Sharon, the Business Network is her business which clearly shows in the professional way that she conducts each event to run smoothly. Some people don't 'get' networking, and turn up once to an event, 'work' the room, decide that this doesn't work and move on. Business Network (South Herts) is not for them, which is great because this is a networking group set up for the long-term success of its members without the pressurised referral expectations or designated 10-minute meetings, without someone trying to sell you something, or a membership every five minutes. The added benefit, before each lunch event, there is a well-presented seminar by one of the members of the group, these are always useful and very well received, it also gives you more time to network before and afterwards. Does it work? Definitely. I have renewed my membership again this year, having had more business and referrals from this networking group than I thought possible, certainly more than any other organisation I have visited. I would highly recommend Sharon and the Business Network (South Herts) to any serious business person that wants to develop a long-term network of contacts."
Alan Rawlins, Kaleidoscope Property Consulting
"As I said before, I am a huge fan of what the BNSH is doing and how its members help and support each other. I have met some amazing people through your events and have no doubt a lot of businesses blossomed from what you do. The work you do to ensure this successful network is inspiring."
Tanira Coats, Metro Bank
"The Business Network South Herts stands head and shoulders above any other networking group I have experienced yet. Sharon Sacofsky runs the group with great organisational skill, real attention to detail and consummate professionalism. She takes the time to really get to know everyone and facilitate those all important introductions to other members. The group is friendly and welcoming combined with a strong sense of purpose and a shared mission to nurture long term business relationships. It has been a pleasure so far to be part of Sharon's network, BNSH is growing rapidly and this is testament to Sharon's leadership and drive to make the group a success. "
Pippa Hutchinson, SR Consulting
"I have been a member of this group for 3 years now. Having moved from outside of the area the BNSH has been an invaluable resource for me. If you are looking for professional networking, within a relaxed structure then this group is ideal and I would not hesitate to recommend. The optional monthly seminars which are free for members to attend are an added bonus covering a wide variety of topics which i have found invaluable both on a business and personal level."
Andrea Bradshaw, Village Hotels
"The Business Network South Herts is an excellent networking group. Members and visitors are generally senior decision makers in their organisation and the meetings are well run. Each month there is an optional seminar from a member organisation and these are very informative. This is followed by lunch with 7 or 8 members where you can learn more about each other's work. Sharon Sacofsky is a great host and connects members where this would be useful. I have been a member for 2 years and highly recommend the network."
Susie Kaye, Your HR Partner
"I attended the January meeting of The Business Network in Elstree. The welcome was warm; the presentation was informative and interesting and the delegates friendly. If you are looking to develop your networking then contact Sharon and give The Business Network a try."
Jackie Wilks, Jackie Wilks Coaching
"I have thoroughly enjoyed attending and representing Metro Bank at The Business Network, South Herts and can honestly say it is the best networking group I have attended in all my years as a Business Manager at Metro and Lloyds."
Peter Upton, Metro Bank
"I joined Sharon's networking group about 3 years ago and from day one Sharon went out of her way to find ways of supporting DEMAND charity and introducing me to potential supporters. Sharon supported all our events, either by attending, donating prizes, buying raffle tickets, and always promoted any fundraiser. Sharon's networking group was brilliant and introduced me to a whole new skill set of contacts. Many, of whom offered their expertise free to the charity and too, supported DEMAND in anyway they could. Even though I have now left DEMAND Sharon is still on hand to help and give guidance and connections where I need them. She's a very supportive, well - connected and generous person"
Denise Gillies, DEMAND
"Brilliant value for money"
Howard Salinger, Travel Connection Group
"Sharon, I can honestly say that your Business Networking Group has helped my business enormously! From day one of joining (year & half ago) everyone was and continues to be so kind and welcoming! I have said this before and will continue to say, the group only works because its run by someone who absolutely cares about every single one of its members and gives 110% always!! Thanks Sharon, You're the best!"
Benny Wagner, Risk Reports
"Friendly, well organised lunch time networking events that have a nice blend of structured 'round table' networking and informal 'getting to know people' time. Most members are helpful, and it is a great place to discuss ideas and issues with like-minded people. As someone getting into networking, I have found Sharon and the members to be very supportive. The optional morning seminars (delivered by members) are informative and enjoyable."
Amit Wason, CBIZ
"After Networking for many years, this being a primary part of my role within Myers Clark Chartered Accountants, I had the pleasure of meeting Sharon Sacofsky earlier in the year while attending a Business Expo. I was immediately impressed with her professional manner and forthright approach. Sharon invited me to attend the next Business Network Meeting which I did and was most impressed resulting in becoming a member The manner in which Sharon organises the monthly events is second to none, she has made an excellent model which has proved to be well structured, efficient and very successful while still being informal and relaxed. Sharon also has the ability to put everyone at ease while being totally committed to making sure everyone in the group has the opportunity to meet and develop relationships with likeminded business people in the local community. Not only at the monthly meetings but on a 1-2-1 basis Sharon develops her relationship with you in order to make the appropriate connections for each individual. The Business Network not only provides the opportunity to grow your network of contacts but attend a monthly seminar on a wide ranging number of topics followed by an exceptional lunch at carefully chosen locations. I am very impressed with Business Network South Herts and look forward to each meeting and have no reservations in recommending this exceptional networking organisation."
Elaine Ripper, Myers Clark
"Sharon runs a really vibrant but informal network group which goes the extra mile to welcome and be inclusive. With members from a wide breath of industries and services, the monthly lunches are excellently accompanied by engaging and relevant seminars. I would have no hesitation in recommending this group."
Nick Silverstone, Wagada
"Since launching my business, Distinctively Me, I have thrown myself into the ?networking? world with gusto. It is fair to say that the quality of the different groups is variable. Sharon is however one of the best! Since I was recommended to her group she has been brilliant. Sharon is super efficient but it is more than that - she really cares that all the members of her group feel part of something special and at the same time get a return on their investment. This is a tricky balance to achieve. She doesn?t just do things on the day of the meeting but throughout the month to make relevant connections wherever she can. I can not speak highly enough of Sharon or the Business Network South Herts group. I have already developed a potential business lead within the first month of being a member. "
Jill White, Distinctively Me
"Running The Business Network South Herts must be no easy task when trying to organise a sizeable group of busy decision-makers to come together at great venues each month. Sharon still finds time to meet up with members individually to understand them and their business so she can aid in establishing great relationships between the right people. Those who know her speak very highly and recommend the difference that she brings to their business. "
Nyle Matthews, IMRSIV
"This is one of the most polished networking events I have been to so far. Sharon is a great host, and everyone I met was really friendly and welcoming. Thank you."
Carly Ferguson, Lili Oli
"Are you looking to build quality relationships with decision makers that last? Are you looking for a Business Network group to join, but have not yet quite found your home? Are you fed up with the rushed meetings, badly organised network groups and the 1 minute pitches? Then you need to book yourself in as a guest to the Business Network and experience a totally different experience, where you have time to build relationships in a calm professional setting. "
David Ingham, LMP Education
"I have been a member of the Business Network South Herts networking group since May 2019 and I have attended most of the monthly meetings since then. I have attended many other networking meetings and events over time but BNSH is unique. Sharon takes the time at the outset to get to know each member, to understand their business and what they want from networking. Sharon is a superb host and she is very proactive in connecting people and creating networks within the group. The meetings themselves are unique, in that each month a different member has the opportunity to ?showcase? their business to the group through a presentation. At the same time, for the other members, this is a great opportunity to learn more about each other?s industries and to understand the latest trends in the market. There is always ample time for informal networking but the fact that the meeting also incorporates a seated lunch means that you can get to know the other members at your table, and vice versa, properly which helps to promote stronger relationships between members. If you haven?t tried BNSH yet, I'd recommend that you contact Sharon to find out more about this unique and effective networking group."
Yiannis Yianni, Action Coach
"I've been a member of the Group for about six months now and its one of the best business investments I have made, both in terms of time and money. Sharon is an excellent host and organiser who takes the time to get to know all of the members and their respective businesses individually. The meetings are well structured and the speakers topics are always interesting and there is plenty of opportunity for informal and formal networking both before and after lunch."
Colin Lock, ThreeR Consulting
"I've been a member of The Business Network South Herts for over a year now and just recently renewed my membership for another year. The monthly networking meetings are a great place to meet like minded local business people and the seminars i've attended have been interesting and informative. I always take away one tip if not more to improve my business. During lockdown the group has really come into its own as Sharon has continued with the meetings via zoom even introducing break out meetings which means that despite working from home i have been able to continue networking. This has been something i've looked forward to as it doesn't actually feel that different to when we used to meet at venues. In fact i always leave the zoom meetings feeling motivated and re-energised to work on my business."
Helen Patterson, JHP Electrical
"As a newbie to networking, I find this group really friendly and extremely well organised. A great group of around 50-60 business minded people all there to support each other and help each other get the best out of the events."
Stacey Gross, My PA
"I am a new member of the Networking group after being warmly embraced, something just felt very right about the set up. Informative seminars and good opportunities for networking both before and after lunch. Well run and diverse."
Jason Smith, A C Cooper
"I have recently become a member of the Business Network South Herts and would like to let you know how welcome I have felt from the first meeting I attended. Sharon has a wonderful way of making you feel comfortable and integrated. She is keen to know more about you and your business, as it helps her to connect you with people you are likely to develop a synergy with. This is clearly her thinking behind the way she puts the table plan together and it proves to be quite effective. The morning workshop, the lunch and the various networking opportunities throughout the meeting all work together very nicely to help you engage with like-minded business people. The members of the group are business owners and key decision makers. If you've not had a chance to visit the Business Network South Herts, why not come along to the next meeting? Like others before, you are likely to come away feeling "positive and energised"!"
Olivier Carion, Sales Masters Guild
"I had the pleasure of meeting Sharon last year, and joined The Business Network South Herts in 2019. I absolutely love the structure of the lunches, and the accommodating nature of the networking group she provides. There?s no hard selling, just an equal opportunity to share what you do, who you represent and what you can offer. The services provided make for comfortable and informative neworking. Nothing is too much trouble and she?s a fabulous host who is accommodating and thrives on feedback. "
Sophie Westbrook, Rothamsted Conference Centre
"Hi, I am delighted to recommend Sharon's networking. Last week I attended an event as a visitor, the seminar was really useful, but for me the most rewarding experience was in the breakout rooms where I met six or seven other businesses. Everyone was friendly and honest, interesting and interested, and we had some really useful discussions. Very kindly, one very kind man offered to review my website, and another offered me some business coaching. I took both up on their offers, they were both supremely generous with their time and their feedback. I have never had such honest, specific and useful advice. Their support and comments were invaluable. This all came from Sharon's networking group. So, a huge thank you."
Alice Mayers, The Story Keepers
"Thank you Sharon. I've been to a number of online networking events lately and this one has been one of the best. Lots of good contacts and a really good format"
Jon Gilbert, Jon Gilbert Photography
"I am a new member of the Networking group after being warmly embraced, something just felt very right about the set up. Informative seminars and good opportunities for networking both before and after lunch. Well run and diverse."
Jason Smith, Focus 8 Media
"It was without a doubt the best managed Zoom network meeting I have attended."
Wayne Grossman, Lethbridge Wealth Management
"Attended as a guest in Nov 2020. What a great team of like minded, smart and very supportive business people and I enjoyed sharing my business details and learning from others Although we are a UK and International business it was amazing to network with my local South Herts network of experts Thank you Sharon and team for invite, we will be back"
Ian Dobrin, IDO Virtual
"Sharon invited me to attend an online Networking Meeting for South Herts Business Network. Very well organized, very well attended and amazingly informative. Break out rooms were useful and 2 one to one's followed after the meeting. I would recommend Sharon highly"
Stephen Spencer, The Nomadic Salesman
"This business network is well run and a great place to meet like minded business owners to grow your personal network and business."
Gary Brown, Business Doctor Hemel Hempstead & Watford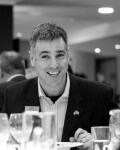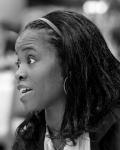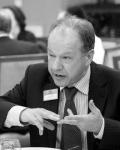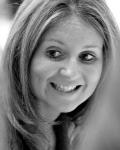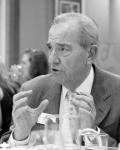 Come and join us at
OUR NEXT EVENT
Wednesday 12th May
Online
What members and guests say
"It is clear that you have a close knit group, and that your relationship with them clearly goes beyond the fact that you are providing a service, and that is something that we can all use in our business. "
Matthew Young
Integrity Property Management
"I have been a member of this group for 3 years now. Having moved from outside of the area the BNSH has been an invaluable resource for me. If you are looking for professional networking, within a relaxed structure then this group is ideal and I would not hesitate to recommend. The optional monthly seminars which are free for members to attend are an added bonus covering a wide variety of topics which i have found invaluable both on a business and personal level."
Andrea Bradshaw
Village Hotels